Above Ground Swimming Pools
Canadian Made, High Quality, and Guaranteed Lowest Prices!
We know that choosing an Above Ground swimming pool is not an easy decision. We have the highest quality selection of Above Ground Pools and pool packages to fit every budget. Combine that with our easy selection process, you'll be swimming in no time!
To start click an image below to shop by Above Ground Pool Model or use our Comparison chart to shop by Above Ground Pool Size.
About Our Pools
Galaxy 54"

Above Ground Pool - by Aqualeader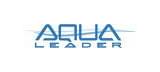 Key Features:
Frame Colour: Grey
54" tall Wall !
7" Injection Molded All Resin Top Rail.
6" Injection Molded All Resin Upright.
Salt Water Friendly.
Buttress-Free Oval System (allows for more space in your yard and a cleaner finished look)
60 Year Manufactures prorated Warranty.
Made in Canada
The Galaxy 54" (also known as the "Influence") is an all resin rail, track, upright and connector component pool, making it one of, if not the, highest end pool in the industry. With an all-resin industry leading injection molded design, this pool has been certified by the manufacture as "Salt Water Friendly". Compare other pool models and see the difference in quality, height, design and warranty. The Galaxy 54" Pool is simple THE BEST Above Ground Pool available. Rated: Double Platinum
Opus 52"

Above Ground Pool - by Aqualeader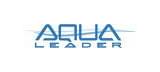 Key Features:
Frame Colour: Pearl
Full Resin Pool - Salt Water Friendly
5.5" Injection Molded Resin Top Rails
All Resin Vertical Uprights, Bottom Plates, Bottom track and Top track.
52" Height Pool Wall
60 Year Prorated Manufactures Warranty
Buttress-Free Oval System (allows for more space in your yard and a cleaner finished look)
Made in Canada
The Opus is considered one of best engineered and constructed Above Ground Pools in the Industry today. This injection-molded all resin component pool boasts sleek and contemporary design that is compatible with Salt Water and Ozone systems. Owning an Aqualeader Pool will give you peice of mind knowing you have the best crafted Above Ground Pool that money can buy. Rated: Platinum
J8000 52"

Above Ground Pool - by Atlantic Pool Products

Frame Colour: Beige
Baked-on Texture-Kote finish on all top rails and uprights.
52" tall protectoloc wall coating provides long-lasting protection against scratching, corrosion and UV rays.
Corrugated steel wall adds further protection against ice and impact damage.
7" Top Rails of roll formed steel for strength and unique styling.
6" Steel Uprights, provide attractive, full-strength upright support.
Two-piece resin ledge covers and footcovers provide precise fit, extra strength and decorative finish.
40 Year Manufactures prorated Warranty.
Made in Canada
The J8000 is the natural choice for affordability, flexibility and low maintenance. Atlantic Pools is the reputable choice for quality, and long-term dependability. As the world's largest manufacturer of family-sized above ground steel pools, they stand behind their product and manufacture them with Canadian Winters in mind. The "nature" pattern wall combined with earth tone colours make for a natural look in your back yard setting. Loads of worry-free fun, recreation and relaxation are packed into every J8000 Pool Model. Rated: Gold
Evolution 52"

Above Ground Pool - by Atlantic Pool Products

Key Features:
Frame Color: Champagne
52" tall corrugated steel wall adds further protection against ice and impact damage.
6" Top ledges of roll formed steel for strength and unique styling.
5 1/4" Uprights, provide attractive, full-strength upright support.
Oval Pools have Chanel lok Buttress Support System.
Baked-on Texture-Kote finish on all top ledges and uprights and Protectoloc wall coating provides long-lasting protection against scratching, corrosion and UV rays.
Less expensive to ship due to compact packaging.
30 Year Manufactures prorated warranty.
Made in Canada
The Evolution (also known as the "Esprit") is our top selling pool year after year. The Evolution pool not only offers some of the best features on a 52" steel pool, it also fits the budget! Made right here in Canada, this easy to assemble pool is made to stand up against the coldest of Canadian Winters and provide your Family years of backyard swimming memories. Rated: Silver
*Please Note: The Top Cap Connectors are a single piece not a double piece as shown in above image*
Inception 48"

Above Ground Pool - by Sharkline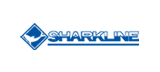 Key Features:
Frame Colour: Beige
Painted top ledges with Baked-on Texture-Kote finished uprights and Protectoloc wall coating provides long-lasting protection against scratching, corrosion, and UV rays.
48" tall corrugated steel wall adds further protection against ice and impact damage.
3" Top ledges of roll formed steel for strength and unique styling.
3" Uprights, provide attractive, full-strength upright support.
Less expensive to ship due to compact packaging.
Same prices as vinyl sided / blow up pools that don't last.
15 Year Manufactures prorated Warranty.
Made in Canada
Don't let the price of the Inception deceive you, this quality manufactured Above Ground Pool stands year round and is made of some of the finest materials available. This simple and contemporary design is perfect for installation into an existing deck or landscape. Save the hassle of blow up and vinyl sided pools that leak and spend the same amount of money on this steel sided true Above Ground Pool, you won't be disappointed! Rated: Bronze