Inground Swimming Pools Guranteed Lowest Prices, Canadian Made and High Quality!
We know that choosing a swimming pool is not an easy decision. We have the highest quality selection of inground pools and pool packages to fit every budget. Combine that with our easy selection process, you'll be swimming in no time!
To start click an image below to shop by Pool Shape or use our Comparison chart to shop by Pool Size.
6 Inch Corners

2 Foot Corners
About Our Inground Swimming Pools
Can I really install my own Inground Swimming Pool?
This is probably the most asked question we get from our customers and the answer is YES YOU CAN! There are always going to be those fearless people out there that don't think twice about tackling such a large project, but for most of us we shy away from doing it ourselves. However, there is no reason to do so since we provide you with all materials, instructions, dig specs and expert staff to assist you with any installation questions. We are only a phone call away and can walk you step-by-step through the process.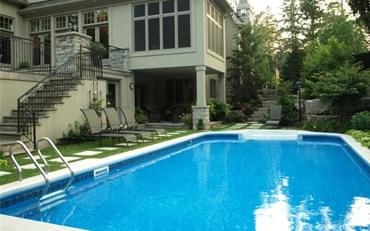 Why you should install your pool yourself:
Most companies have other clients and deadlines of their own. They are in constant demand and need to get the pools installed as fast as they can. They don't double check measurements, tighten every bolt and are not always the best in cleaning up and being courteous to your property. You will probably be happier with the turnout if you do it yourself and actually take the time to do it right the first time. It might take a little bit longer and a lot of hard work, but you will be saving yourself thousands of dollars. Plus, you can work on it when it's convenient for you!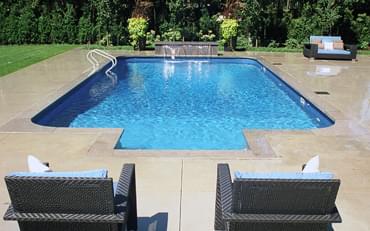 Pool Package Comparison
Contains
Basic Pool Package
Complete Pool Package
Pool Shell
Liner & Coping
Skimmer & Return Jet
Stairs*
1 Horse Power Pump
25" Sand Filter and Sand
Plumbing Package
Maintenance & Vac Equipment
Solar Blanket & Winter Cover
*Stairs can be changed to meet your needs