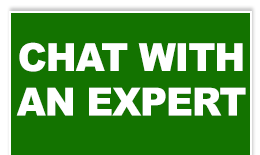 Spas

Convert your backyard into a relaxing oasis with a new Plug N' Play hot tub from Pool Supplies Canada! These unique and ultra portable spas are made of a one piece, rotationally moulded exterior shell and cabinet for a one of a kind appearance. Plus, the unique manufacturing process and compact design means that moving your new Plug N' Play hot tub is easy! Simply drain the hot tub, move it to the desired spot for use, fill it up, then plug it in to a standard 110V plug - that's it, you're ready to unwind! Looking for more information on one of our hot tubs, or are you interested in getting a quote or placing an order? Call 1-888-992-9952, Option # 5, to speak to an expert now!
Rotationally molded spas are made of high-density polyethylene and offer unparalleled durability at a superior value. The inherent strength of the material allows the spa to hold its form without the need for additional internal support materials and make it ideal to withstand the harsh Canadian climate. This lightweight construction and robustness make the spa easier to manage and more portable to move around. All shell material used in making a Fantasy Spa are recyclable and environmentally friendly.
Browse our Hot Tub Line Up
Filter by Size
Financing Now Available!
Finance a hot tub today from as low as just $37 per month* with affordable financing rates from Pool Supplies Canada!
Why Choose Plug N' Play Hot Tubs?
A Plug N' Play hot tub is the a perfect choice for those who are looking for a lightweight and portable spa with a unique design and appearance, that is also quick and easy to set up and operate. Despite their smaller footprint and lightweight construction, Plug N' Play spas still offer almost all of the same features and benefits of larger, more expensive models, but at an affordable price point! Plug N' Play hot tubs also feature:

120 Volt Friendly Operation
Power outlets can run, but they can't hide! Find a 120 volt, three prong power outlet, plug in the spa's cord, and fire up your Plug N' Play spa - that's all there is to it!
Being 120 volt compatible, Plug N' Play hot tubs are easier then traditional hot tubs to run and more affordable to install then traditional models, with no dedicated breaker panel or hard wiring required for power.

Ultra Portable Construction
All Plug N' Play spas are constructed from a unibody, lightweight shell, so you don't need 10 people to help you carry it on your next camping trip.
The lightweight design of all our Plug N' Play hot tubs means you can move your new spa anywhere you desire - get all of the featured amenities you would expect to find in a top of the line hot tub model in an ultra compact and portable one!

Energy Efficient Performance
Keep your water temperature high and your electric bill low - full foam insulation is built in to all of our Plug N' Play spa models to keep in heat and lower your heating costs!
All of our Plug N' Play hot tubs were engineered with quiet, efficient and energy saving operation in mind - just plug in your new spa, heat up the water to your desired temperature, and then sit back and relax with peace of mind.
Plug N' Play Hot Tub Manufacturers
Fantasy Spas, a division of Watkins Manufacturing - the largest maker of hot tubs in the world - aims to make hot tub ownership a reality for anyone who wants one. Fantasy makes quality hot tubs that are affordable and simple to install, meaning they can plug in to a normal 120 volt power outlet.
That's right - you don't need fancy wiring or additional plumbing, simply plug it in and your spa is ready to go! When purchasing a Fantasy Spa, you can trust that your new hot tub will be an exceptional product available at a great price, and it will surely enhance your lifestyle.
HotSpring is the world's leading portable hot tub manufacturer and brand, committed to providing you the absolute best hot tub ownership experience. Advanced engineering and innovation make Hot Spring Spas unsurpassed in both quality and energy-efficiency. HotSpring spas have been proven as being the easiest to use and care for, and set the standard for being both the most energy efficient and environmentally friendly models on the market.
HotSpring Spas is part of the Masco Corporation, a Fortune 500 company whose other quality products include Delta® faucets, KraftMaid® cabinets and Behr® paints.
Hot Tub Health Benefits
Relaxing in a spa is often the main reason why someone may purchase a spa, but there are a host of other physical benefits that come from regularly soaking in rotational spa.
Aches and Pains - Soaking in warm water soothes aching muscles and the buoyancy obtained while in a spa relieves strain on joints. Add in the therapeutic benefits of massaging jets and watch your stress get washed away.
Arthritis - Millions of people suffer from the crippling pain of arthritis. Rotational spas are a commonly used practice to ease and relieve the pain from chronic arthritis. The warmth of the water and massage of the jets allows many to resume normal daily activities.
Sleep - A warm relaxing soak just before bed has been shown to produce long more restful sleep. Having more REM (Rapid Eye Movement) sleep can help reduce weight, improve alertness, and stabilize mood swings.
Diabetes - The hot soothing waters of a spa are great at increasing your metabolism and will even help lower your blood sugar levels for those suffering from Type 2 Diabetes.
Migraines and Headaches - Tension is the number one trigger for migraines and headaches. While in a spa your muscles are relaxed and tension free thus reducing the possibility of a debilitating headache. Sinus suffers also can gain benefits from the steamy warmth of a spa to clear sinuses and congestion.
Hot Tub & Spa Accessories
Do you already own a Plug N' Play hot tub or other traditional spa model? Pool Supplies Canada is also Canadian shoppers preferred source for spa accessories, steps, chemicals, replacement covers and more - use the links below to browse our selection of products available direct online. We are proud to offer Canada's largest selection of hot tub supplies and accessories available online!
* Financing prices shown based on purchase price of $3499 plus taxes paid over a 60 month term, on approved credit. Some conditions apply, please contact a sales expert for more information.