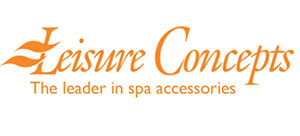 Leisure Concepts
When I founded Leisure Concepts in 1994, I had one simple notion in mind: that an innovative and quality line of spa accessories would be a welcome addition to any dealer showroom. Today, our company is the leading producer of after market products in the spa industry. Nobody gives your customers more ways to enhance their spa experience than Leisure Concepts.
Even more gratifying is the fact that our products are still manufactured right here in our state-of-the-art Spokane, Washington facility. This allows not only the strictest quality assurance, but also the most responsive inventory controls and order fulfillment possible. We remain fully committed to providing you with the highest quality products delivered on time, every time.
Mike Genova, President
Leisure Concepts, Inc.