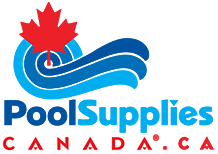 - Proudly Canadian Owned and Operated!
- The Lowest Prices Online!
- The Fastest Shipping With Free Delivery on Orders Over $199!*
Why Pay More For Your Pool Supplies?
With Pool Supplies Canada you can cut out the middle-man and purchase your pool and spa products directly from the wholesaler. We are Canadian Consumers' #1 trusted choice for swimming pools and pool supplies online. Our customers love our low prices, huge selection, fast shipping, comprehensive warranties and amazing customer service.
Our Story - Proudly Canadian
Pool Supplies Canada Inc. is proud of our Canadian roots. We're 100% Canadian owned and operated and have been selling pool and spa supplies online, directly to the public since 2009. We operate from a 200, 000 square foot warehouse in Burlington, Ontario, Canada which means we can ship most products out the next day to anywhere in the country.
Our large volume purchasing power is passed along to our Canadian customers, which means you pay lower than retail prices. Our products are designed for Canadians, so our customers:
- Don't pay customs fees
- Enjoy faster shipping than our competitors, and receive FREE delivery on orders over $199!*
- Receive certified products sold in Canada with valid Canadian manufacturers' warranties
- Have access to quality, brand name products at guaranteed low prices in Canadian dollars
Our prices certainly make us stand out from the competition, but it's our customer service that people love.
We go out of our way to make sure you get the right order on time, and we are here to help answer any questions you may have or provide advice with installation or purchasing questions. If something's not right with your order we will fix it immediately. That's why our customers recommend Pool Supplies Canada to their friends and family. Check out our testimonials to see for yourself what people are saying about our low prices and amazing customer service.