Water bags are the best way to keep your pool cover secure all winter long. The water bags are manufactured from quality heavy gauge vinyl that has been treated with UV inhibitors and anti-bacterial and anti-fungus additives. They are designed to withstand sub-zero temperatures and we recommend that you use the single tubes for covers with water bag loops.
When using water bags be sure to only fill water bags 30% to 40% full to allow room for expansion due to freezing.
Note: Our water bags are 1 ft wide before adding water.
Product Includes a 30 Day Warranty (click for details)
**Please be advised that the quantities listed below do not account for any obstruction or step coverage.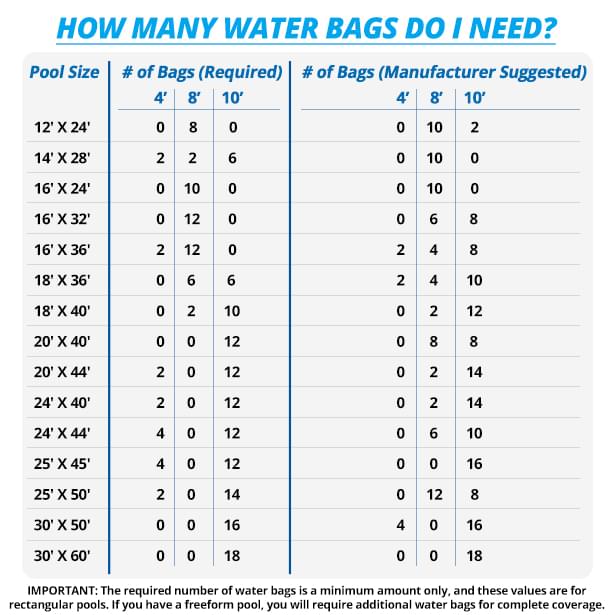 Warranty Coverage: This product is warrantied until October 30th of the current year or 30 days from the date of purchase.
Start a Warranty Claim:To begin a claim please email customerservice@poolsuppliescanada.ca with a photo or video showing the defect/problem with your waterbag, and include a detailed description of what has occurred.