W3SP2303VSP, previously SP2303VSP.
MaxFlo VS and Super Pump VS - Compare the Advantages
The MaxFlo VS Includes Quick Connect Unions - the Super Pump VS Does Not
The MaxFlo VS is compatible with automation systems - the Super Pump VS is Not
The MaxFlo VS Has the Same Flow Rate as the Super Pump VS
The MaxFlo VS sits Taller Than the Super Pump VS, but Still Features the Same Connection Heights
The MaxFlo VS is Hayward's Newest Design, and is More Affordable than the Super Pump VS
The MaxFlo VS Features a 3" Basket, 1.5" Inlet and Outlet Connections and a 1.5 HP Motor
Taking the first step in energy efficiency is simple with the variable-speed Max-Flo VS. Offering up to 80% energy cost savings over single-speed pool pumps alternatives, Max-Flo VS is an ideal pool upgrade for those looking to reduce energy use and save money. Variable-speed pumps are the ultimate way to save energy while enjoying your pool. Most other variable speed models, however, are oversized when compared to medium-head pumps such as Hayward®'s Max-Flo series. The all new Max-Flo VS is right sized, particularly for applications with 1.5" or 2" plumbing, providing tremendous energy savings that result in an even faster return on your investment.
Product Name:
Hayward MaxFlo VS Variable Speed Pump
Product Code:
W3SP2303VSP
Compatible with:
Inground Pools
Gallons Per Minute:
45 / 80 GPM
Connection:
1.5 / 2 Inch Union Slips
Basket Size (Inches):
4.1 Length X 7.6 Width
Features:
The digital interface shows power consumption for immediate feedback to maximize energy savings
Max Flo VS provides customizable speed, duration, and priming time to match the needs of both aftermarket and new construction installations
Programmable timers and a permanent magnet motor mean this pump meets the requirements of swimming pool efficiency standards such as Title 20
Includes a 3" strainer basket and 1.5" inlet and outlet connections
1.5 total HP motor
UL and CUL Listed, NSF certified
---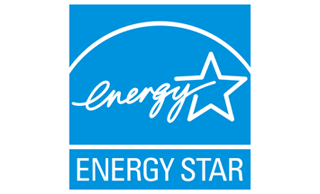 Hayward is pleased to announce it is an official ENERGY STAR partner!
Hayward manufactures the broadest lineup of variable speed pumps in the industry. Quiet and energy-efficient, Hayward's ENERGY STAR® certified pumps offer pool owners savings of up to 70% when compared to ordinary single speed pumps, and can even pay for themselves in as little as a season or two. A pool upgraded with a Hayward variable speed pump will save considerable energy - and money!
Each Hayward variable speed pump features:
Permanent magnet motor for improved energy efficiency
Totally enclosed fan cooled (TEFC) motor for improved reliability
Programmable digital interface
Compliant to additional energy efficiency standards such as Title 20 and APSP-15
To estimate how much you can save with an energy efficient variable speed pool pump, click here to visit the Hayward Energy Calculator.
Product Warranty: 1 Year Manufacturer's Limited Warranty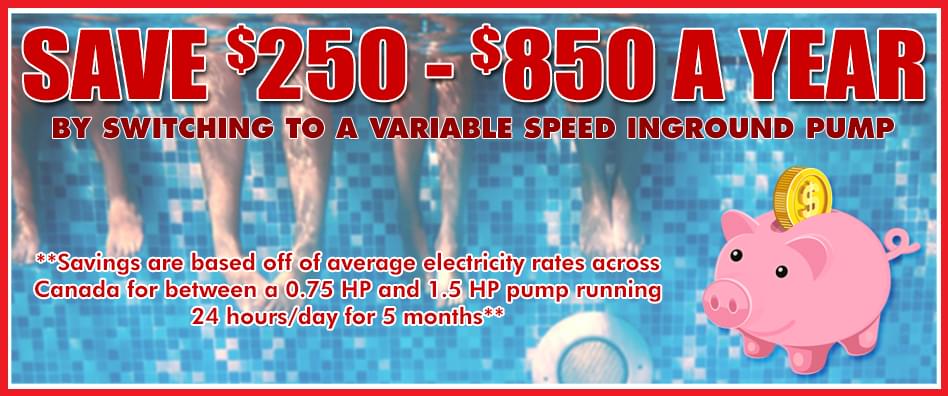 Warranty Coverage: At the manufacturer's discretion. Limited warranty covers replacement parts and labour, if the pump is installed with a pool or spa. The Applicable Warranty Period is one (1) year from the Purchase Date for labour, and one (1) year from the Purchase Date for parts. Please see product manual for specific warranty details.
Start a Warranty Claim:To begin a claim please email the model number, serial number, photo/video of the issue, and a detailed description of the issue the pump is experiencing to customerservice@poolsuppliescanada.ca.