W3SP3202VSP, previously SP3202VSP.
Variable-speed pool pumps are the ultimate way to save energy. TriStar® VS variable speed pump is specifically designed to replace most full-rate high performance pumps up to 1.5 full-rate or 2.0 max-rate horsepower installed today, providing incredible energy savings that result in an even faster return on investment compared to other oversized models.
Offering up to 90% energy cost savings over single-speed pool pump alternatives via an integrated variable-speed drive and totally enclosed, permanent magnet motor, TriStar VS is an ideal pool upgrade for those looking to reduce energy use and save money. According to EPA ENERGY STAR third-party test data, Hayward's TriStar® VS variable-speed pumps are the most energy-efficient pumps on the market. These pool pumps can save up to 90% on energy costs, an average of $1500 per year, compared with traditional single-speed units, paying for themselves faster than larger, more expensive models.
Upgrade to the TriStar VS and save energy and money!
Product Name:
Hayward TriStar Variable Speed Energy Efficient Inground Pump
Product Code:
W3SP3202VSP
Compatible with:
Inground Pools
Connection:
2 / 2.5 Inch Union Slips
Basket Size (Inches):
9.5 Length X 6 Width X 6 Diameter
TriStar VS Features:
Designed to replace most full-rate high performance pumps up to 1.5 full-rate or 2.0 max-rate HP
Can pay for itself faster than larger and more expensive variable-speed models
Permanent magnet, totally enclosed fan cooled (TEFC) motor offers incredible efficiency and reliability
Fully programmable, digital control interface rotates to four different positions or mounts to the wall for more convenient access and viewing
No-rib, extra- large basket design ensures easy leaf and debris removal and extends time between cleanings
2" x 2.5" union connections make installation and servicing fast and easy
Install in any application: in stand-alone mode, with Hayward automation (including OmniLogic), or with other control systems (via relay control)
230V Operation
---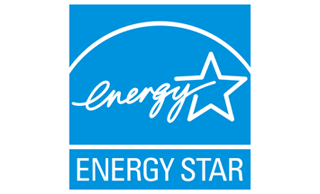 Hayward is pleased to announce it is an official ENERGY STAR partner!
Hayward manufactures the broadest lineup of variable speed pumps in the industry. Quiet and energy-efficient, Hayward's ENERGY STAR® certified pumps offer pool owners savings of up to 70% when compared to ordinary single speed pumps, and can even pay for themselves in as little as a season or two. A pool upgraded with a Hayward variable speed pump will save considerable energy - and money!
Each Hayward variable speed pump features:
Permanent magnet motor for improved energy efficiency
Totally enclosed fan cooled (TEFC) motor for improved reliability
Compliant to additional energy efficiency standards such as Title 20 and APSP-15
To estimate how much you can save with an energy efficient variable speed pool pump, click here to visit the Hayward Energy Calculator.
Warranty: Includes a One Year Limited Manufacturer's Warranty.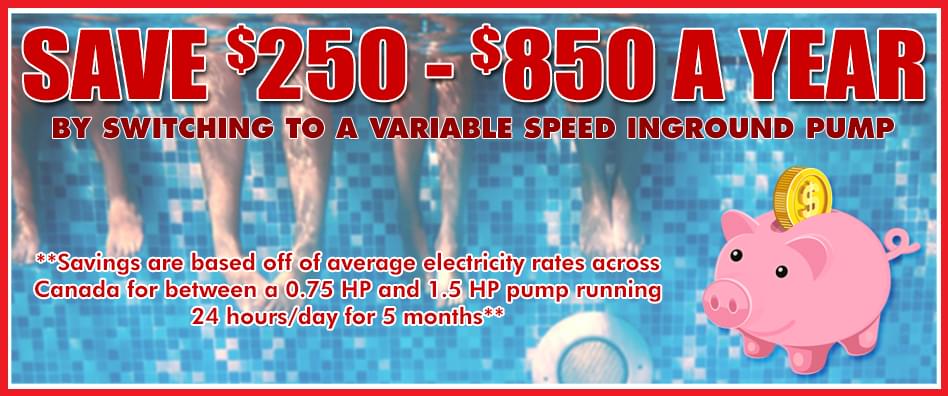 Warranty Coverage: At the manufacturer's discretion. Limited warranty covers replacement parts and labour, if the pump is installed with a pool or spa. The Applicable Warranty Period is one (1) year from the Purchase Date for labour, and one (1) year from the Purchase Date for parts. Please see product manual for specific warranty details.
Start a Warranty Claim:To begin a claim please email the model number, serial number, photo/video of the issue, and a detailed description of the issue the pump is experiencing to customerservice@poolsuppliescanada.ca.