A Splash of Colour
The Element Pool is considered one of best engineered and constructed Above Ground Pools in the Industry today. This injection-molded all resin component pool boasts sleek and contemporary design that is compatible with Salt Water and Ozone systems. Owning an Aqua Leader Pool will give you peace of mind knowing you have the best crafted Above Ground Pool that money can buy.
Exclusive Buttress-Free Oval Support System
The Buttress-Free is an oval pool that does not require angle side supports (buttresses), which take up extra yard space. This unique system delivered unsurpassed structural strength without visible supports, has an attractive streamlined appearance and takes up less valuable yard space - a vigorous backhoe test is performed prior to the launch of each new Buttress-Free pool model to prove structural integrity. For example, a 15 x 30 ft oval pool with buttresses requires 21 x 30 ft once installed. A 15 x 30 ft buttress-free oval only requires only 15 x 30 ft. You save 180 square feet of yard space, or have enough room for a larger pool!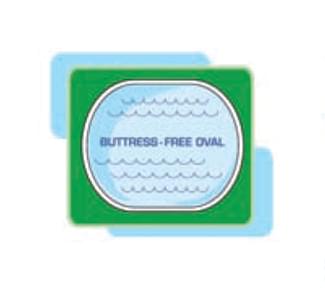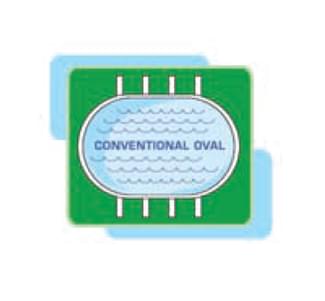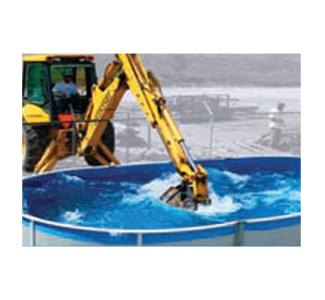 Key Features:
Full Resin Pool - Salt Water Friendly
5.5 inch Injection Molded Resin Top Rails
All Resin Vertical Uprights, Bottom Plates, Bottom track and Top track.
52 inch Height Pool Wall
Buttress-Free Oval System (allows for more space in your yard and a cleaner finished look)
Full print, universal bead pool liner included
60 Year Prorated Manufacturer's Warranty
Made in Canada